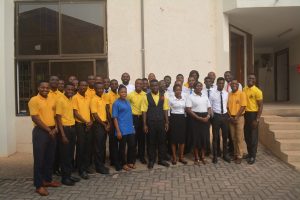 Pictured here are a few of the students being trained this year at End Time Harvest Bible College! Thus far… 193 prospective FLAMING ARROWS are being trained and equipped in the Takoradi and Tarkwa Campuses!!
OUR LARGEST ENROLLMENT EVER!!!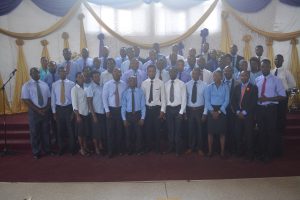 Psalms 127:1a
"Except the LORD build the house, they labour in vain that build it:"
My dear partners and friends…
In 2018, together, we are going to continue to build:
Completing the building project which will enable more students to be equipped
Equipping the next generation of pastors, church leaders and workers
Expanding God's Kingdom through intensified outreach ministries.
TOGETHER, we shall continue to march forward and invade enemy-held territory, as these men and women are trained and released into this world, preaching the gospel of salvation to a world that desperately needs Christ…bringing the supernatural power of God that heals and delivers to a world that is bound by demonic oppression, pain and suffering.
TOGETHER . . . LET US BUILD!!!
You may donate now by clicking on Donate Now at the top right of the page.