Why Planned Giving?
Your planned gift to End Time Harvest Ministries will help train the next generation of Ghanaian men and women to reach the nations with the Good News of Jesus Christ. What better way to continue impacting the world for Christ even as you're dancing with joy before His throne!
Frequently Asked Questions
Each ETHBC student has a testimony and a unique call of God on their life.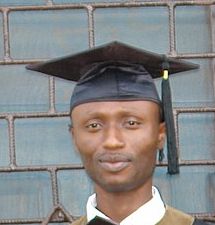 "This school was built just for me!" exclaimed Kingsford. "Every day I passed by here on my way to work, and then one day, I saw a building going up! I asked the Lord, 'Please let it be a Bible college I can attend.' Look! Here I am!"
Kingsford became part of End Time Harvest Bible College's first graduating class, thanks in part to a scholarship that helped him finish his second year.
Kingsford's pastor placed him in charge of a church plant, which grew by leaps and bounds. Impressed, he asked Kingsford to return when the Bachelor's Program became available. Again, a scholarship helped when his funds ran out, and he graduated with high honors.
Kingsford has a great burden for the lost. He continues to work in church planting and has carried the Gospel to five other nations on extended foreign mission trips.