In this issue:
Storming the Gates crusade,
annual leadership conference,
launching of the Flaming Arrow Network,
an urgent need,
and more.
Read more…

They had opportunity to speak about the ministry and minister the Gospel in twelve churches, traveling some 2,500 miles. Aaron also got to meet over lunch with two other pastors to share all that God has been doing in Ghana.  Their presentation as a family on behalf of the ministry is always a blessing to all.  He writes the following: Read more…

This past March, End Time Harvest Ministries hosted a team from the USA, and it was a tremendous blessing to everyone who was ministered to!  Read more…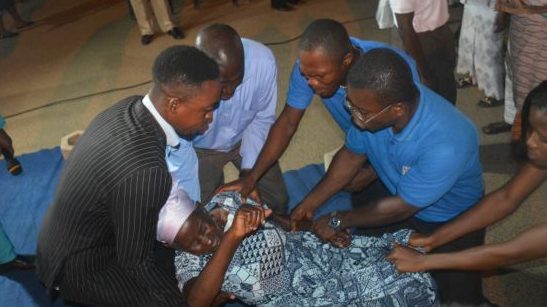 Sin separates from God. Jesus Saves!
Here are a few of the 150 who gave their lives to Christ during the three nights of the crusade.  Read more…

Give a gift that makes an impact for all eternity!
Prayerfully sponsor a student:
$140/Semester
$28/month
0.93 cents/day
You may donate on our secure website by clicking on Donate Now at the top right-hand side of the page. Read more…