Church Planting Crusade – Mptsin, Ghana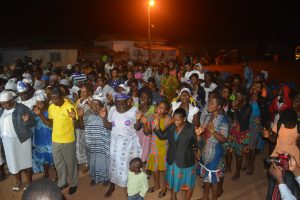 End Time Harvest Bible College embarked on a Three day "Storming the Gates" Crusade in the township of Mptsim.  The main focus of this crusade was to partner alongside of Christian Faith Church to plant a church for them in this township.
Mptsim is a township under extreme alcoholic bondage.  In addition, the spiritual condition of this township is not thriving.  God used this crusade to reach hundreds of people with the gospel!  Throughout the crusade and during the evangelical outreaches, over 60 men and women surrendered their lives to Christ, and were presented to the District Pastor of the Christian Faith Church to officially establish their church plant!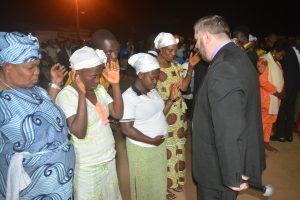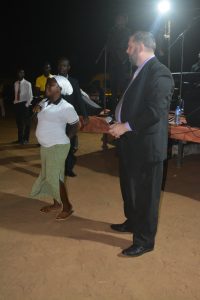 God spoke to Rev. Dr. Aaron that there was a woman having stomach pains. This woman said she had an operation and since then, has been dealing with pain in her lower parts.  After receiving prayer, she started jumping up and down… and with tears falling from her eyes… she declared, "I'm  healed!"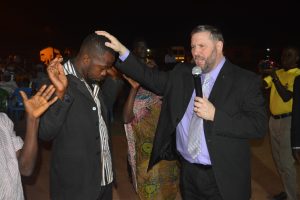 This man came forward for prayer in response to a word of knowledge that there was a man in the audience who was bound to alcohol.
After receiving Christ, he received prayer to be free from alcohol, and GOD DELIVERED him from his alcoholic bondage on the spot!  We have followed up on this man, and praise God!  He remains delivered!
You, too, can make an eternal difference in the lives of others.
Donate now–top right hand corner.